Vehicle Graphics
Vehicle Auto Wraps
Vehicles provide excellent means of advertising. Custom vehicle graphics are professionally designed, easy to reproduce for fleet graphics, delivery vehicles, and service vehicles. Print your logo to vinyl for durable vehicle graphics, vehicle wraps and vehicle lettering. Professional vehicle graphics design is free with your order of vehicle graphics, vehicle auto wraps and vehicle lettering. Premium vinyl with air egress available for your vehicle graphics.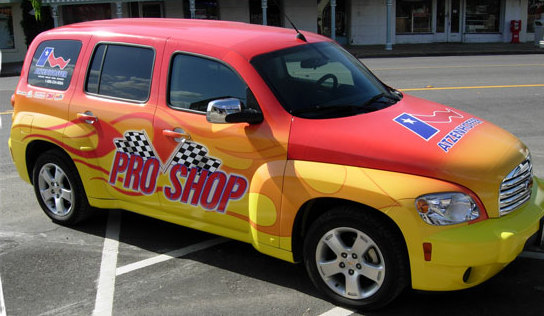 Vinyl Vehicle Graphics
Vinyl vehicle graphics can be cut in the shape of individual logos and letters as a decal, or as one large vehicle wrap. When individually-cut, the prespaced letters, vehicle graphics and vehicle lettering are easily applied in one sheet. Vinyl vehicle graphics are extremely durable with a life expectancy up to 5 years. Vehicle lettering, trailer lettering, and vinyl vehicle graphics all use auto grade vehicle vinyl.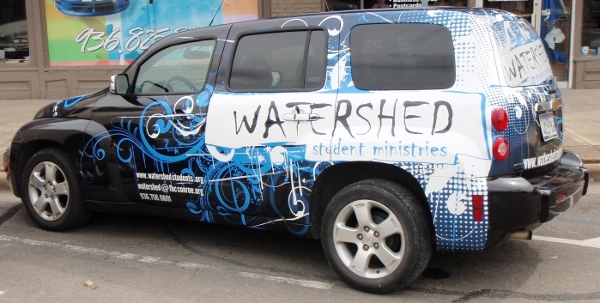 Vehicle Vinyl Lettering
Vinyl vehicle graphics, vehicle wraps and vinyl vehicle lettering can be used on fleet delivery vehicles, service vans, buses, trailers, autos, aircraft, boats, vehicles―any smooth surface on any vehicle. Perforated vinyls allow graphic images to be shown on the outside of a vehicle, while maintaining visibility from inside; commonly used on windows with vinyl vehicle wraps and vehicle lettering.
Our printed vinyl vehicle graphics can be used on large trailers as wraps, and on small trailers. Vinyl vehicle graphics and vehicle wraps are digitally printed on high-quality vehicle grade vinyl, used in panels or die-cut into letters, logos and decals to fit on your vehicle.